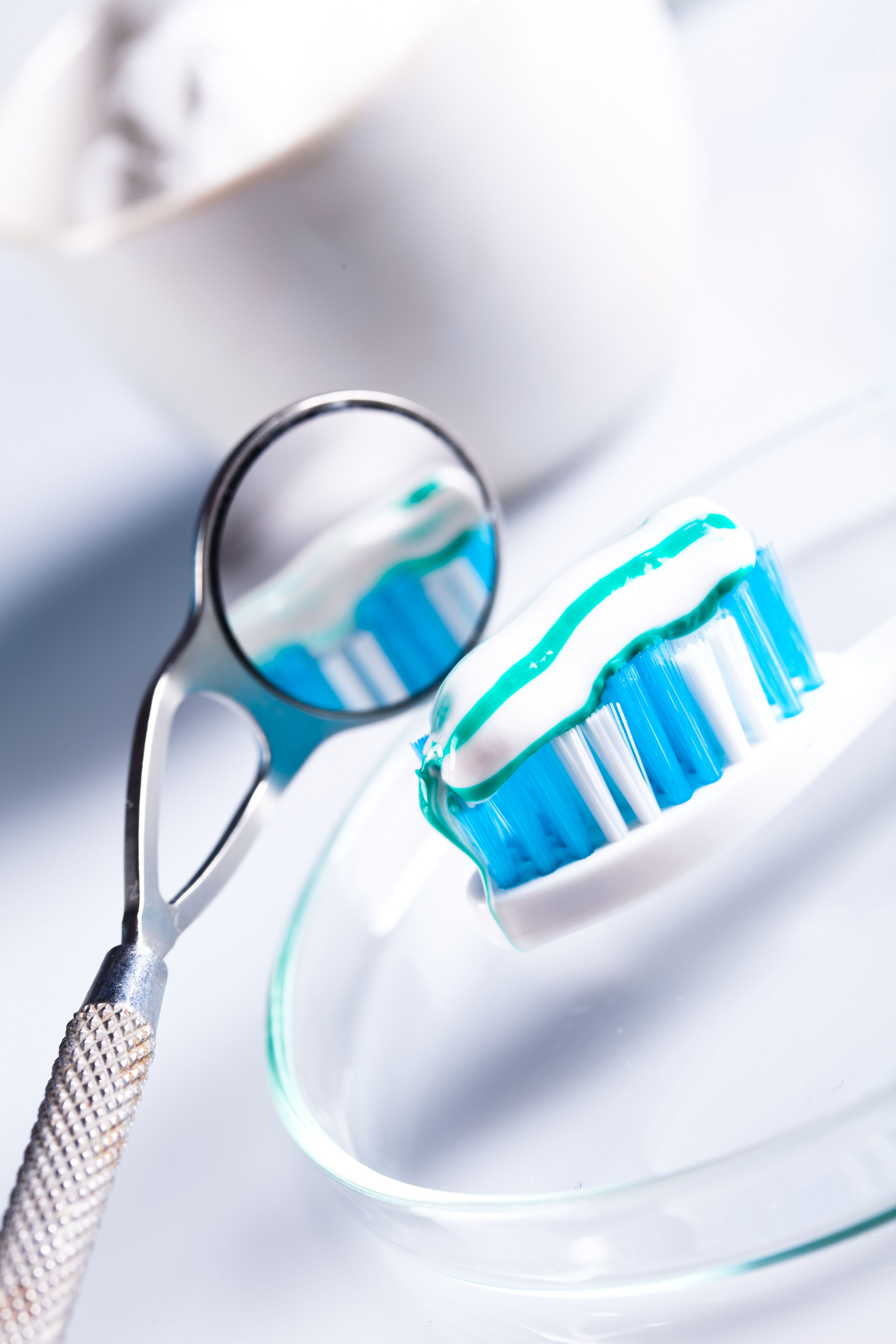 As part of their dedication to providing superior general dentistry care, Dr. John P. Goodman and our team instruct patients on how to properly brush their teeth. While many people believe that tooth brushing is a simple task, there is actually a right way - and several wrong ways - to do it. Our patients are often surprised to learn that improper tooth brushing can harm the teeth, and equally surprised by the immediate improvements they experience once they start brushing their teeth as recommended.
It can be easy to take certain habits such as tooth brushing, whether it's done properly or improperly, for granted. Likewise, it can be easy to take the utensil with which we brush our teeth, the common toothbrush, for granted. There was a time, however, when the toothbrush as we know it did not exist - and it may surprise you that it wasn't that long ago. Indeed, before Du Pont invented nylon in 1938, people had to brush their teeth with bristles from natural sources, such as the bristles from the necks of swine. You may even know people who brushed their teeth with swine-bristled toothbrushes!
We invite you to read the following history of the toothbrush provided by Kansas City, MO dentist John P. Goodman. Then, please contact our cosmetic, restorative, and general dentistry practice to schedule your initial appointment.
A Timeline of the History of the Toothbrush
"Who invented the toothbrush?" It seems like a simple question on its face, but the answer is quite complicated. From the time that people stopped using their fingers to clean their teeth, tools used to brush the teeth went through many permutations before arriving at the version of the toothbrush we recognize today. This timeline presents just some of the stops the toothbrush took along the way:
3500 BC: This is the earliest date to which any sort of toothbrush can be traced back. Ancient Babylonians and Egyptians used the frayed ends of twigs as primitive toothbrushes, creating the frayed ends by chewing on the twigs.
1600 BC: The Chinese improve on chewing sticks by using twigs from aromatic trees and sharpening the non-frayed end. Breath fresheners and toothpicks are born as part of a 3-in-1 tooth brushing device.
1223: By this date, Chinese monks have replaced chewing sticks with brushes using the hairs from horse tails to clean their teeth.
1498: Again, China leads the way in the development of toothbrushes, attaching the bristles from the necks of hogs to bone handles to form a relatively effective toothbrush. When this design is introduced into Europe, most Europeans prefer horse-hair bristles or even feathers for their softer texture.
1780: William Addis of Clerkenwald, England creates the first mass-produced toothbrush, based on a design he created while in prison. It uses swine bristles, but is recognizable as a toothbrush, very similar to the sort we use today.
1885: Mass production of toothbrushes becomes common in the United States, nearly 30 years after the first U.S. patent for a toothbrush is awarded to H.N. Wadsworth.
1938: Du Pont's invention of nylon revolutionizes toothbrushes. By 1950, nylon bristles have completely made swine-bristle toothbrushes obsolete.
1960: The first electric toothbrush is marketed in the United States: the Broxodent by the Squibb Company.
Schedule Your Initial Consultation with Dr. Goodman
Now that you know the history behind your toothbrush, isn't it time that you assured the future of your smile? We invite you to schedule your initial consultation with Dr. John Goodman today.