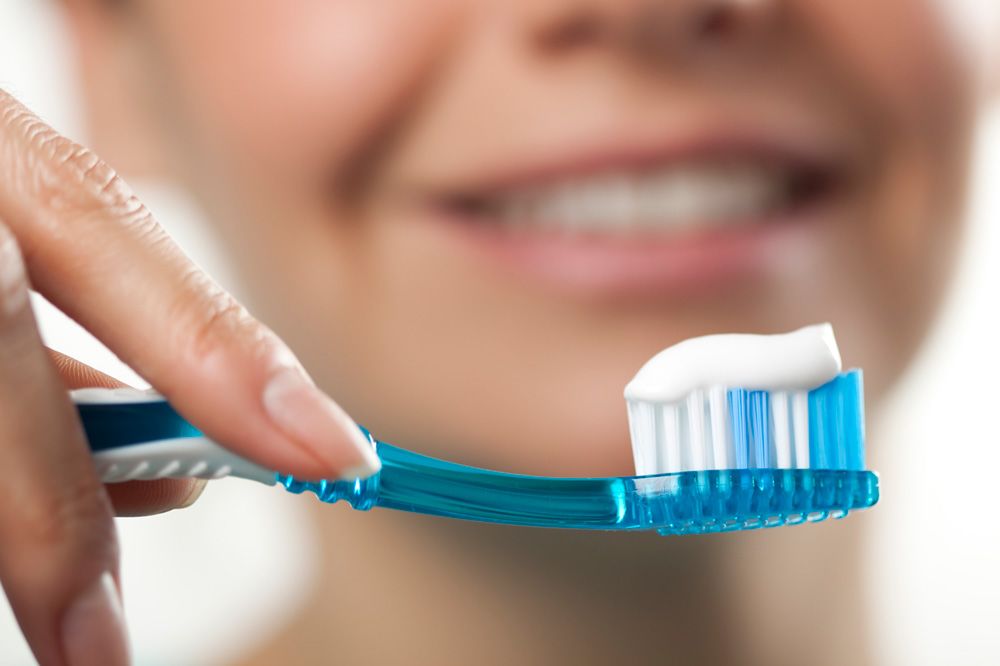 Toothpaste is one of those essentials of living that seems so basic, so elemental, that it is difficult to envision a time when it didn't exist. There's good reason for that, too; in one form or another, toothpaste - or a substance used for the purpose of cleaning one's teeth - has existed for more than 7,000 years. This means that the history of toothpaste dates back nearly as far as the history of restorative dentistry, which can be traced back to bow drills used by the people of the Indus Valley Civilization to treat tooth decay. (Perhaps it could be said that early attempts at arriving at a substance to clean the teeth were the first examples of preventive dentistry - after all, who would really want to have their cavities treated with a bow drill?)
Nevertheless, toothpaste as we know it is a relatively modern concept. A century ago, soap would still have been a common ingredient in toothpaste; two centuries ago, tooth powders were the tooth cleaning aid of choice. These tooth powders would have been somewhat effective at removing plaque from teeth, it is true. Unfortunately, they would also have been quite effective at removing enamel from the teeth over time.
As you read through the brief history of toothpaste assembled by Kansas City, MO dentist John Goodman, D.D.S., perhaps you'll take a moment to give thanks for one of history's least heralded, yet most important, inventions. We may take it for granted at times, but toothpaste is certainly something worth smiling about.
A Brief Timeline: The History of Toothpaste
Let's step away for a moment from this era of fluoride-infused, flavorful whitening toothpastes and travel back to a time when oral health care was in its very crude infancy. We'll start at about 7,000 years ago and slowly work our way back toward the current day:
Approximately 5000 BC: The first known use of toothpaste can be traced back to this time, when the Egyptians created a paste from burnt egg shells, myrrh, pumice, the ashes of oxen hooves, and water. From all evidence, they applied this highly abrasive mixture to their teeth with their fingers.
Approximately 500 BC: The paste created by the Egyptians has fallen out of favor by this point, replaced by the tooth powders favored by the people of Greece, Rome, China, and India. These powders were even more abrasive, with crushed bones a common ingredient. The Chinese added ginseng and herbal mints to combat the problem of bad breath.
4 AD: The Egyptians themselves have replaced their toothpaste with a powder by this point, consisting of rock salt, mint, iris flowers, and pepper.
1780: Tooth powders remain in common use worldwide, with ingredients depending largely on what is available in a particular region. In England, for example, burnt toast is a popular ingredient.
1824: A dentist named Dr. Peabody adds soap to tooth powders for the first time.
1850s: The first modern toothpaste, Crème Dentifrice, is introduced onto the marketplace. It is less abrasive and more pleasant than tooth powders, signaling the end of a very long era.
1866: An encyclopedia suggests using crushed charcoal as a home remedy for cleaning teeth as an alternative to commercially available tooth powders.
1873: Colgate begins manufacturing toothpaste, the first time it becomes mass-produced and widely available. At first it is sold in jars, but after Dr. Washington Sheffield introduces the concept of packaging toothpaste in collapsible tubes, Colgate adapts the tube.
1914: Fluoride is introduced as a toothpaste ingredient.
1945: Sodium lauryl sulphate replaces soap as a primary ingredient in toothpaste, leading to formulas that we would recognize as toothpaste today.
1960s: Edible toothpaste is introduced so that NASA space crews can brush their teeth in space without having to spit.
1989: Rembrandt introduces the first whitening toothpaste onto the market.
Schedule Your Initial Consultation with Dr. Goodman Today
If you would like to schedule your initial consultation with Dr. Goodman, please contact our cosmetic, restorative, and general dentistry practice today.