Temporomandibular joint disorder (TMD) is a common condition that results when the jaw joints are inflamed or structurally damaged. In most cases, the exact cause of TMD is unknown. However, there are many factors that can increase your risk for the condition. These factors include bruxism, dental damage, and certain health conditions. Dr. John P. Goodman can explain the various TMJ causes and symptoms. When you visit our Kansas City, MO, practice, he will treat the underlying reason for your jaw pain – not just the symptoms. With this approach, you can enjoy more substantial and lasting relief.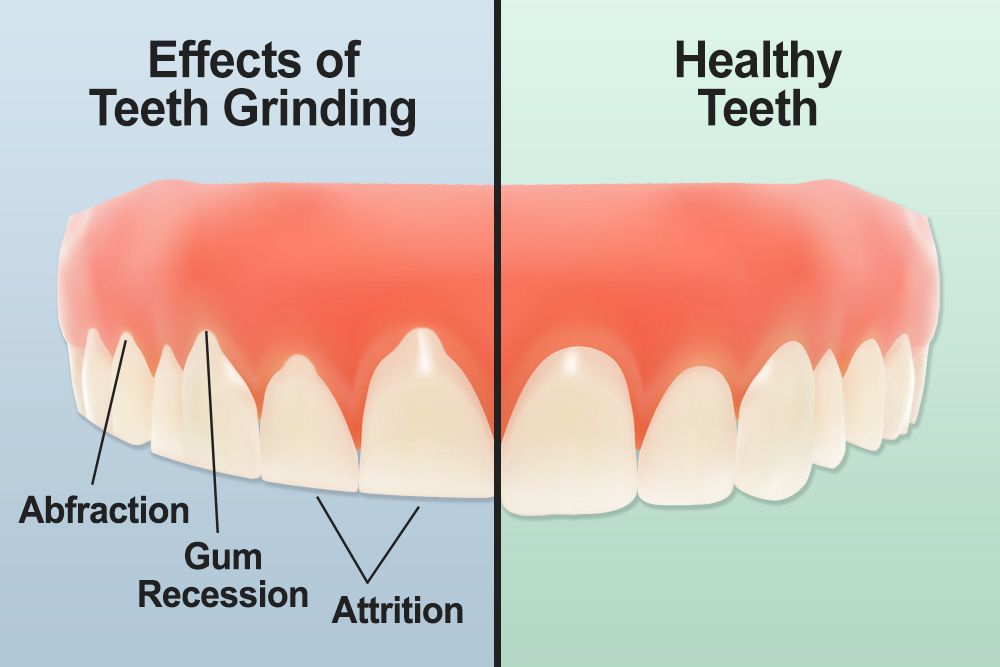 What Causes TMJ Disorder?
The TMJs are located on either side of your jaw and enable you to bite, chew, and speak. Although the joints are very strong, because of this continual motion, they can easily become damaged. Often, the soft disc inside will slip out of place, or the cushioning cartilage will start to become worn. In other cases, you could experience inflammation in the nearby muscles and ligaments. There are a number of reasons for joint damage and inflammation. Factors that can lead to TMD include:
Bruxism: When you constantly grind your jaw and clench your teeth, it will increase the pressure on your joints. Bruxism itself has several underlying causes. Stress and dental misalignment are two of the most common reasons for the condition.
Physical trauma: A blow to the face can damage or dislocate these joints. Even after these injuries heal, resulting inflammation could be ongoing.
Other health conditions: Osteoarthritis can cause the cartilage in your joints to wear down. As a result, your TMJs will grate together painfully every time you move your jaw. Alternatively, rheumatoid arthritis is an autoimmune condition that can cause inflammation in your joints.
Bad posture: If you sit or stand with your neck and head protruding forward, it can compress and strain your TMJs.
Habits and lifestyle: In some cases, constant gum chewing, resting your head on your hands, and similar behaviors can damage your jaw joints.
Symptoms of TMJ Disorder
Just as there are many reasons that you may develop TMD, there are also several different signs of the condition. Jaw pain is the most common symptom, although discomfort can vary from patient to patient. In some cases, it may be localized. In other instances, however, it could radiate across your lower face and even into your shoulders and upper back. Other symptoms of TMJ disorder can include:
Chronic headaches
Jaw stiffness or difficulty opening your mouth all the way
A locked jaw
A clicking noise when you open or close your mouth
Ear pain
Tinnitus, or ringing in the ears
Treating the Underlying Cause of Your Condition
By treating the fundamental reason for your TMJ Disorder, Dr. Goodman can more effectively reduce your pain and other symptoms. Therefore, before beginning treatment, he will conduct a thorough evaluation. In most cases, he will treat TMD with an oral appliance. This tiny oral splint will fit over your front teeth, and it will simply prevent the top and bottom teeth from touching.
By treating the underlying cause of your TMJ disorder, Dr. Goodman can more effectively reduce your pain and other symptoms.
Dr. Goodman may provide alternative treatment, either as a standalone option or in conjunction with an appliance. For example, if missing teeth contributed to your condition, he may recommend dental implants or a dental bridge. Alternatively, he can provide orthodontic treatment to realign your teeth. Dr. Goodman can also recommend appropriate lifestyle changes, such as improving your posture. Whatever care you ultimately receive, he will monitor your progress and suggest changes to your treatment plan, as needed. If more invasive treatment is needed then Dr. Goodman will refer you out to a specialist.
Contact Us for Effective Pain Relief
TMJ disorder can be frustrating and painful, but with effective treatment we can help you manage your symptoms. To learn more about the causes and symptoms of TMJ disorder, contact Dr. Goodman's office today.