Five Ways to Prepare Your Child for Dentist Appointments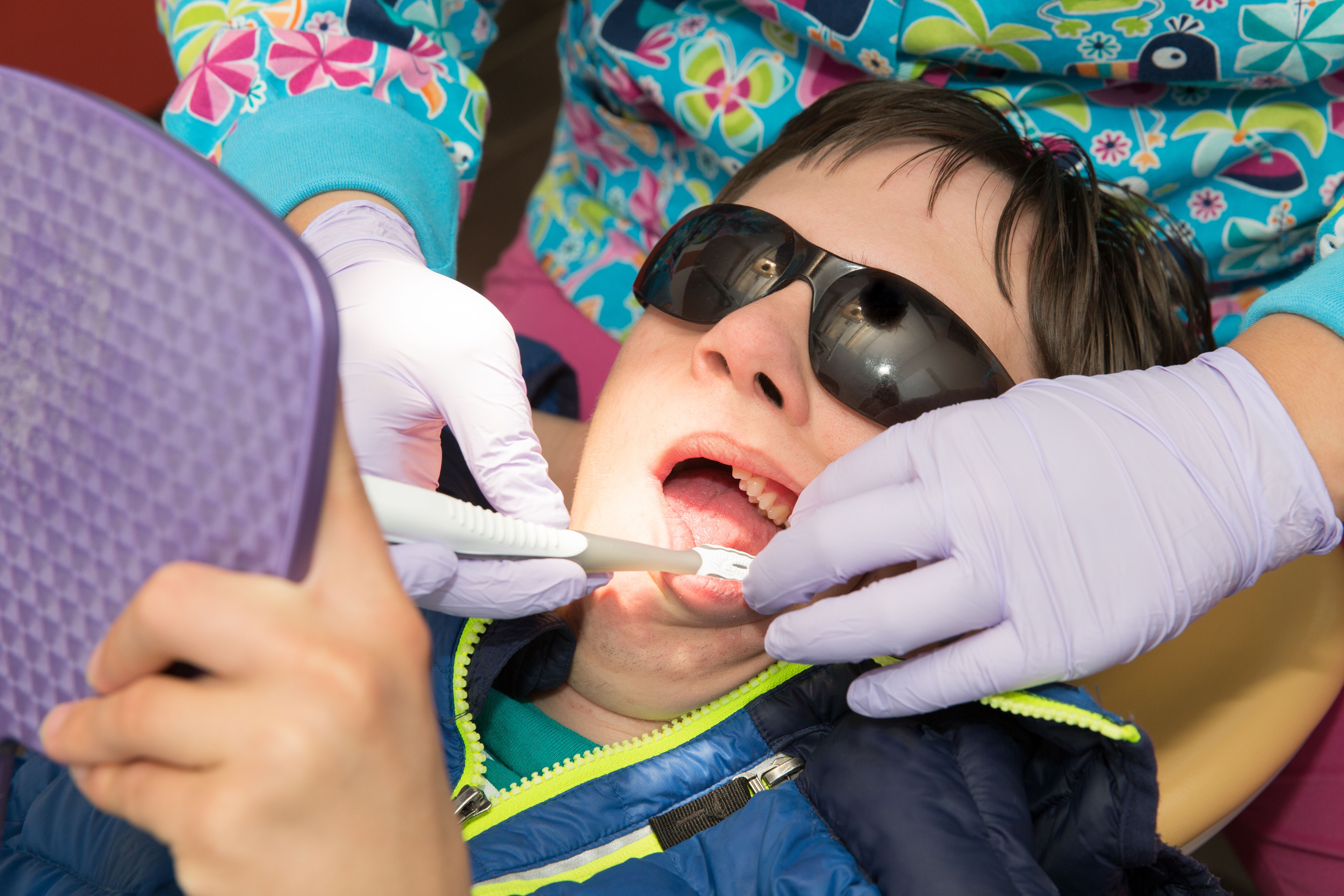 As a parent, you know that new experiences can be unsettling for your child. The first dentist appointment is an occurrence that can be especially intense for kids. Even after the initial visit, subsequent appointments may still make them apprehensive, especially before they are used to the biannual routine.
That is why preparing your child for dentist appointments is so important. At our Kansas City, MO, practice, John Goodman, D.D.S., offers gentle, sympathetic family dentistry. His fun demeanor and true love of children really puts them at ease in the dental chair. He can also provide guidance as you ready your child for his or her office visit.
1. Start Practicing Dental Care at Home
Kids are much more likely to fear the dentist if they haven't been involved in their dental hygiene routine before. More importantly, daily oral care can help prevent cavities, which are as much a concern for children as they are for adults.
Ideally, you should begin dental care at birth, wiping down your baby's gums with a soft cloth after feeding. However, it is never too late to start. Begin brushing twice daily with a soft bristled brush and fluoride toothpaste.
2. Talk About What to Expect
Before your child visits the dentist for the first time, discuss what will happen step-by-step. Explain the benefits of visiting the dentist and talk about how much fun it will be to have nice, clean teeth.
If this is not your child's first visit, talk about their last appointment. Ask your child what he or she remembers and recall what was fun or enjoyable.
3. Read Books About the Dentist
There are many books about visiting the dentist. Younger kids may actually be excited for their appointment because they will get the chance to be just like a favorite storybook character. Before your child's appointment, consider one of these great reads:
Curious George Visits the Dentist by H.A. Rey
The Berenstain Bears Visit the Dentist by Stan and Jan Berenstain
Just Going to the Dentist by Mercer Mayer
What to Expect When You Go to the Dentist by Heidi Murkoff
ABC Dentist by Harriet Ziefert
4. Lead by Example
You already know how much your child loves to imitate mom and dad. Let your child know that visiting the dentist isn't just something kids do; you go to the dentist, too! In fact, when you visit our office, we can even schedule you and your family for back-to-back appointments.
5. Choose the Right Dentist
One of the most important ways to prepare your child for dental appointments is to choose the right practitioner. Look for someone who has experience treating kids and who truly enjoys working with younger patients. You should also seek out a dentist who offers a full array of pediatric services. Finally, select someone who offers ongoing care over the years. Kids are much more likely to feel comfortable if they see the same practitioner from their first dental visit all the way to their teenage years and even beyond.
Schedule an Appointment with a Fun and Compassionate Family Dentist
Dr. Goodman and his team proudly provide outstanding care to patients of all ages in Kansas City and the surrounding areas. To book an appointment for your child, contact us online or call us at (816) 842-8585.
Related to This