Can I Get Veneers if I Grind My Teeth?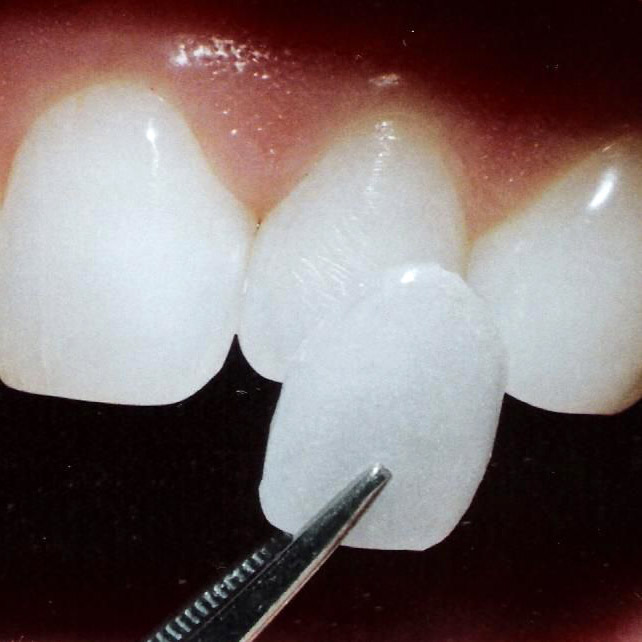 A dull, imperfect, or damaged smile can detract from your overall appearance and affect your self-confidence. Porcelain veneers can cover minor smile irregularities, such as chips, discoloration, gaps, and misshapen teeth.
Dr. John P. Goodman has been helping patients in Kansas City, MO, get the smile of their dreams with transformative cosmetic solutions. From teeth whitening to porcelain veneers, Dr. Goodman and his skilled team can help you get the traffic-stopping smile that you've always wanted.
Dental veneers are one of the easiest ways to improve your smile quickly, but they are an investment. Patients should understand that certain behaviors or conditions (like bruxism) can damage their veneers.
Here, Dr. Goodman will address one of the most commonly-asked questions regarding porcelain veneers: Can I get veneers if I grind my teeth?
What Is Bruxism?
Also called teeth grinding, bruxism is the unconscious clenching and gnashing of the teeth while sleeping. Research indicates that approximately 8% of adults report grinding their teeth while they sleep, often with damaging results.
The grinding motion created by bruxism can wear down tooth enamel, resulting in tooth sensitivity and increased rates of cavities. Further, clenched jaws place immense pressure on the teeth, which can cause painful cracks or breakage.
Bruxism can damage healthy, natural teeth, so it's not surprising that the condition can damage oral prosthetics (like porcelain veneers), too. However, patients with bruxism may still be able to explore veneers as a cosmetic option.
Bruxism and Porcelain Veneers
Patients with bruxism can protect their natural teeth and porcelain veneers with a custom night guard. These soft dental appliances fit around the teeth, which cushions them from unconscious grinding and clenching while sleeping.
Although night guards are a simple solution to protect dental veneers, some patients may choose to explore other smile-enhancing options instead.
The causes of bruxism include stress and tooth misalignment. Patients that grind their teeth due to stress can also look into stress-reduction techniques. For patients with tooth misalignment, orthodontic treatment such as Invisalign® or braces may be an option before porcelain veneers are placed. Straightening the teeth can relieve pressure on certain areas of the mouth.
Alternatives to Porcelain Veneers
Some patients wish to upgrade their smiles without having to seek additional protection. These patients can explore other smile-enhancing solutions, such as:
Snap-On Smile®: This removable appliance covers smile imperfections similar to porcelain veneers, but patients can remove their appliance before going to bed.
Teeth whitening: With in-office and take-home options, patients can drastically improve their smiles with professional whitening solutions.
Dental bonding: This procedure is a more affordable way to cover most smile irregularities.
Gum contouring: Patients with uneven gums may benefit from reshaping their gum tissue with a gum contouring procedure.
Ask Us if Porcelain Veneers Are Right for You
Ultimately, a consultation with Dr. Goodman and his team will help you decide if porcelain veneers are right for you. Don't wait - schedule your complimentary consultation now by calling our Kansas City dental office at (816) 842-8585 or by requesting it online.
Related to This