Cosmetic Tooth Contouring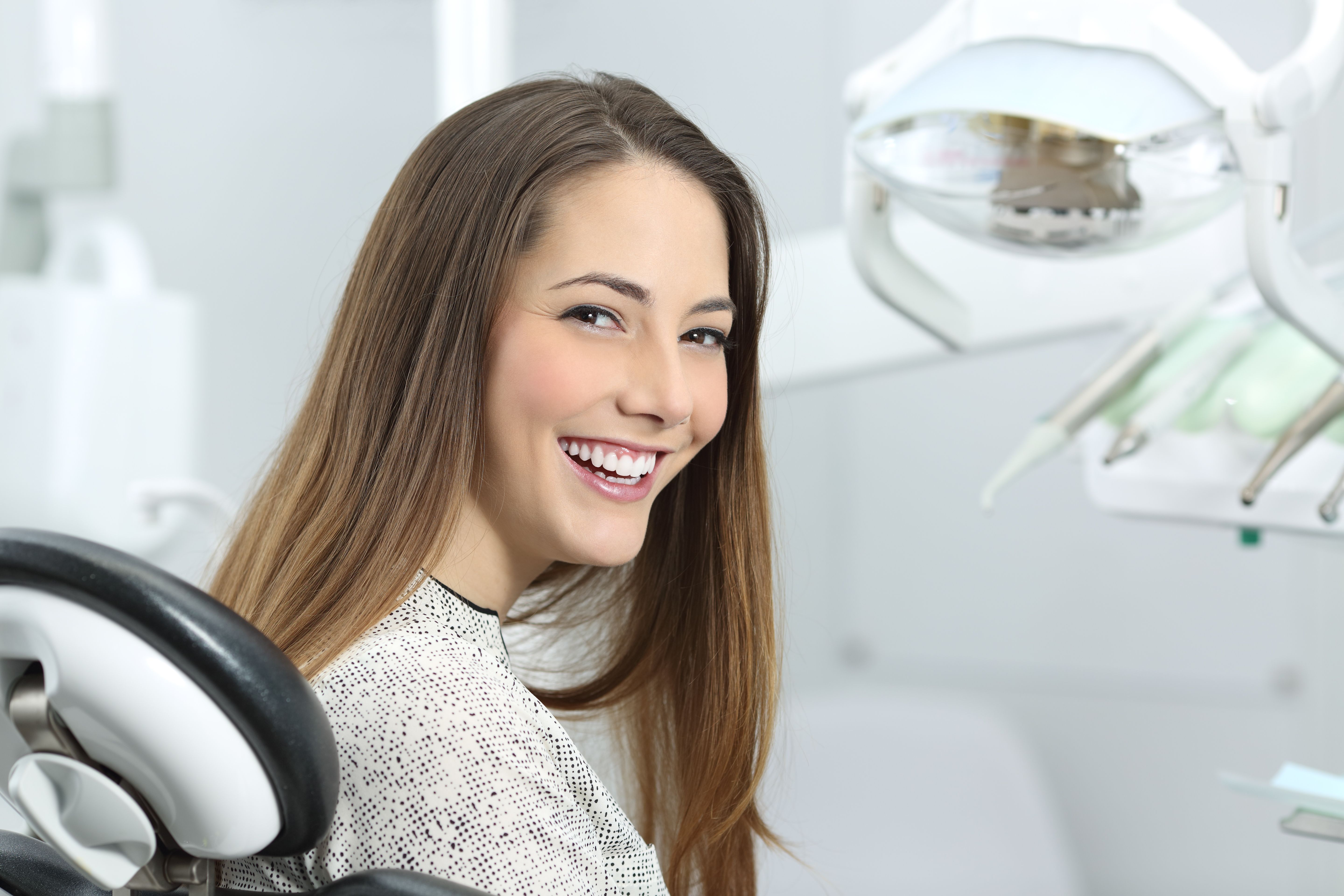 Achieving (and maintaining) the straight, white smile that most people desire is not always as easy as one would hope. It is not uncommon for the teeth to have minor cosmetic blemishes that detract from the beauty of the smile, making it look crooked, uneven, or less than ideal. Even if the teeth are not naturally flawed, imperfections can develop over time.
Fortunately, many aesthetic defects can be corrected with cosmetic tooth contouring. Tooth contouring is a cosmetic dentistry treatment that addresses dental imperfections to enhance the overall appearance of the smile. Dr. John Goodman helps our Kansas City, MO, patients determine if cosmetic tooth contouring can give them the even, attractive smile they desire.
Tooth Contouring Candidates
Cosmetic tooth contouring is a safe, non-invasive dental treatment. There are virtually no treatment risks, so many of our Kansas City patients are ideal candidates for tooth contouring. The only prerequisites are that the patient has good oral health, and that they have sufficient tooth enamel to undergo treatment. At an initial consultation, Dr. Goodman will perform a thorough dental exam (which may include dental x-rays) to determine if cosmetic tooth contouring is a suitable treatment.
For those who are ideal candidates, tooth contouring has a wide range of applications. This procedure enhances the overall appearance of the smile by subtly reshaping the tooth (or teeth) to address blemishes such as:
Minor cracks or chips
Misshapen teeth
Long teeth
Minorly overlapped or overcrowded teeth
Permanent dental stains
The Procedure
The tooth contouring procedure is straightforward and relatively quick. Tooth contouring should not cause any pain, so there is no need for any anesthetics or numbing medications. Prior to treatment, the teeth that require alteration are marked to highlight areas of concern. Using a dental laser or sanding tool, these areas of tooth enamel are gradually removed. Tooth contouring can eliminate excess tooth length, shave off stained tooth enamel, and smooth out the edges or corners of the teeth to address blemishes.
Although it may sound intimidating to have layers of tooth enamel removed, patients have no need for concern. Tooth enamel is made up of hard minerals, and it has no nerves or blood vessels. This is why we can remove minimal amounts of enamel without causing pain and without compromising tooth structure.
Benefits of Cosmetic Tooth Contouring
Cosmetic tooth contouring can be highly beneficial for those of our Kansas City patients who are candidates. In just a single dental appointment, tooth contouring can eliminate a wide range of cosmetic imperfections to drastically transform the smile. Among the most notable benefits of cosmetic tooth contouring are:
Affordability
Permanent treatment results
Potential to prevent or reduce the risk of certain dental complications
Painless treatment without the use of anesthesia
Contact Us
If minor dental damage or superficial imperfections are keeping you from enjoying the natural beauty of your smile, you may be an ideal candidate for cosmetic tooth contouring. If you would like information about this cosmetic dentistry treatment, Dr. John Goodman would be happy to answer any questions you have. To learn more, send us a message online or call our dental practice at (816) 842-8585.
Related to This